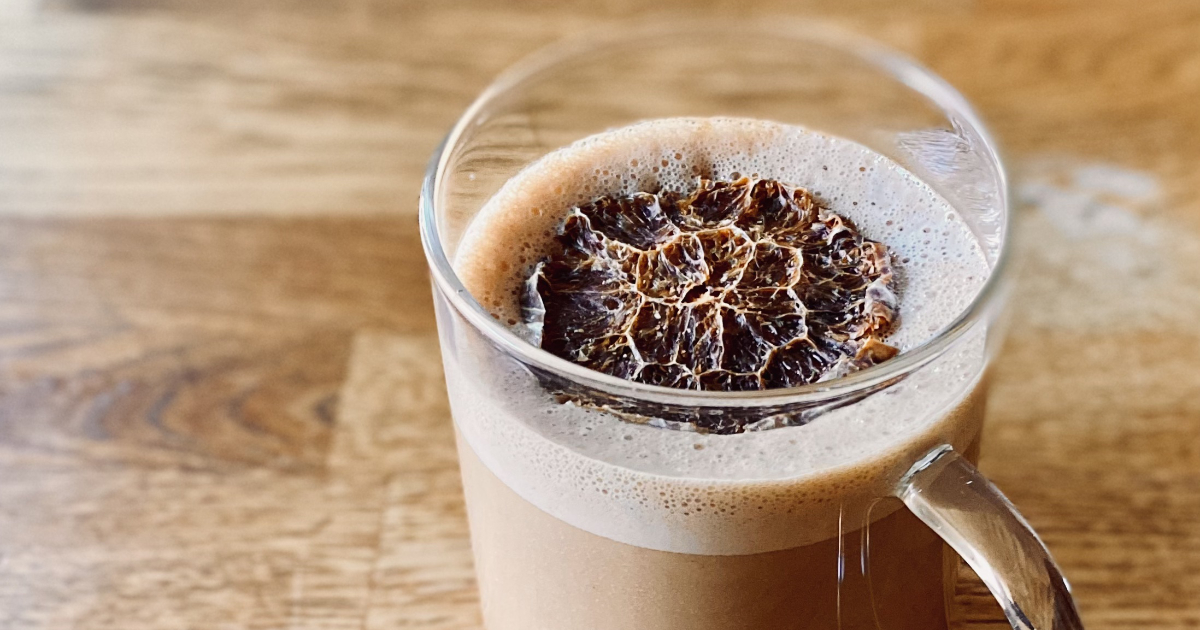 Warm and comforting, this is a unique and delicious take on the more traditional pumpkin-spice latte.
Kandy Spice Latte
Ingredients
½ cup cashews
1¼ cups water
1 medjool date (or 2 deglet or 1 Tbsp date sugar or other sweetener of choice)
1 cup double strength hot beverage of choice (coffee, black tea, rooibos, hot water with 1 tsp ground turmeric or 1 Tbsp freshly-grated turmeric, etc)
2 dried orange slices — optional
Instructions
If you don't have a high-speed blender (like a vitamix), first soak your cashews in the water (along with date(s) if using) for at least 30 minutes to soften them for smoother blending.
Put cashews, water, sweetener of choice, and spices in a blender and blend.
Divide your hot beverage into 2 mugs and then divide the spiced cashew milk between them. Stir.
Garnish each with a dried orange slice, if desired.
Enjoy!